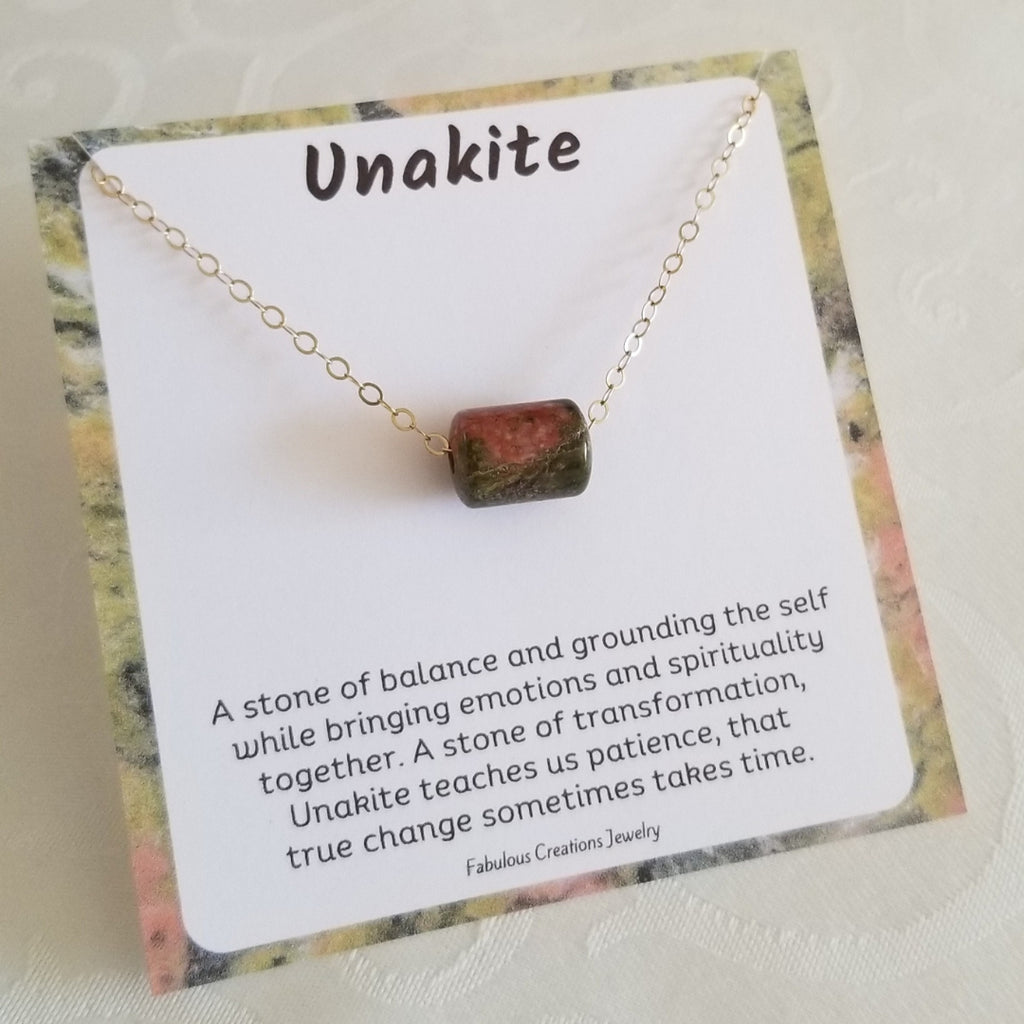 Unique Unakite Necklace, Dainty Gemstone Necklace
Unakite is a unique stone. It's a stone of balance and grounding the self while bringing emotions and spirituality together. A stone of transformation,
Unakite teaches us patience, that true change sometimes takes time.
A completely natural and one of a kind Unakite barrel shaped stone freely floats on your choice of Sterling Silver or 14k Gold FIlled chain. Each stone is smooth with a polished finish. No two stones are the same, so you will receive a completely one of a kind piece of jewelry.
Details:
* Natural one of a kind Unakite Stone Size about 10x14
* Genuine 925 Sterling Silver or 14k Gold Filled Chain and Components
* Dainty enough for everyday wear
* Easy to layer with other favorites
* Makes a beautiful gift idea
**Please note, we only use 100% real natural gemstones in our designs. Natural stones will sometimes have inclusions which are in no way considered to be damaged or flawed. It's just how the stone naturally formed giving you a truly one of a kind piece of jewelry. It's the way nature made them and just the way we love them.♥
All jewelry includes complimentary gift packaging.
At Fabulous Creations, all our jewelry is handcrafted in the USA, inspired by the beauty of nature and made with love xo Shop with confidence from a company that has been shipping worldwide since 2010.