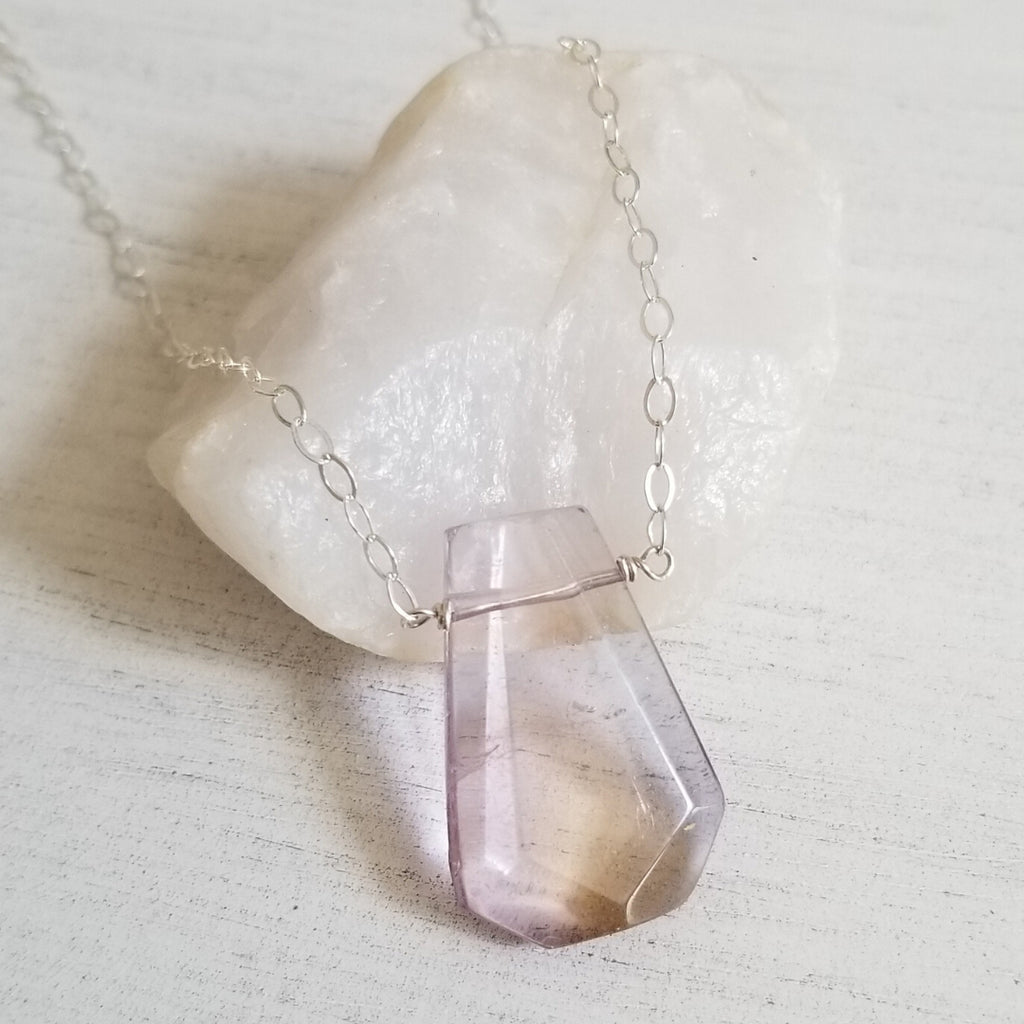 Unique Ametrine Crystal Necklace
Ametrine is a joyous happy crystal. This is a type of quartz that is a mixture of Amethyst and Citrine. So you get the amazing energies from those two amazing stones.  A strong energy stone that helps release negativity, calms the mind and balances and soothes emotions. A stone of creativity, spiritual growth and awareness.
This unique and one of a kind stone is joined to your choice of Sterling Silver or Gold Filled chain in your choice of length. 
Details:
   * A gorgeous natural Ametrine Trapezoid shaped stone measuring between 20            mm and 27 mm
   * Genuine Sterling Silver or Gold Filled Chain and Components
***Please note that each stone is natural and one of a kind***
All jewelry includes complimentary gift packaging.

At Fabulous Creations, all our jewelry is handcrafted in the USA, inspired by the beauty of nature and made with love xo Shop with confidence from a company that has been shipping worldwide for 10 years