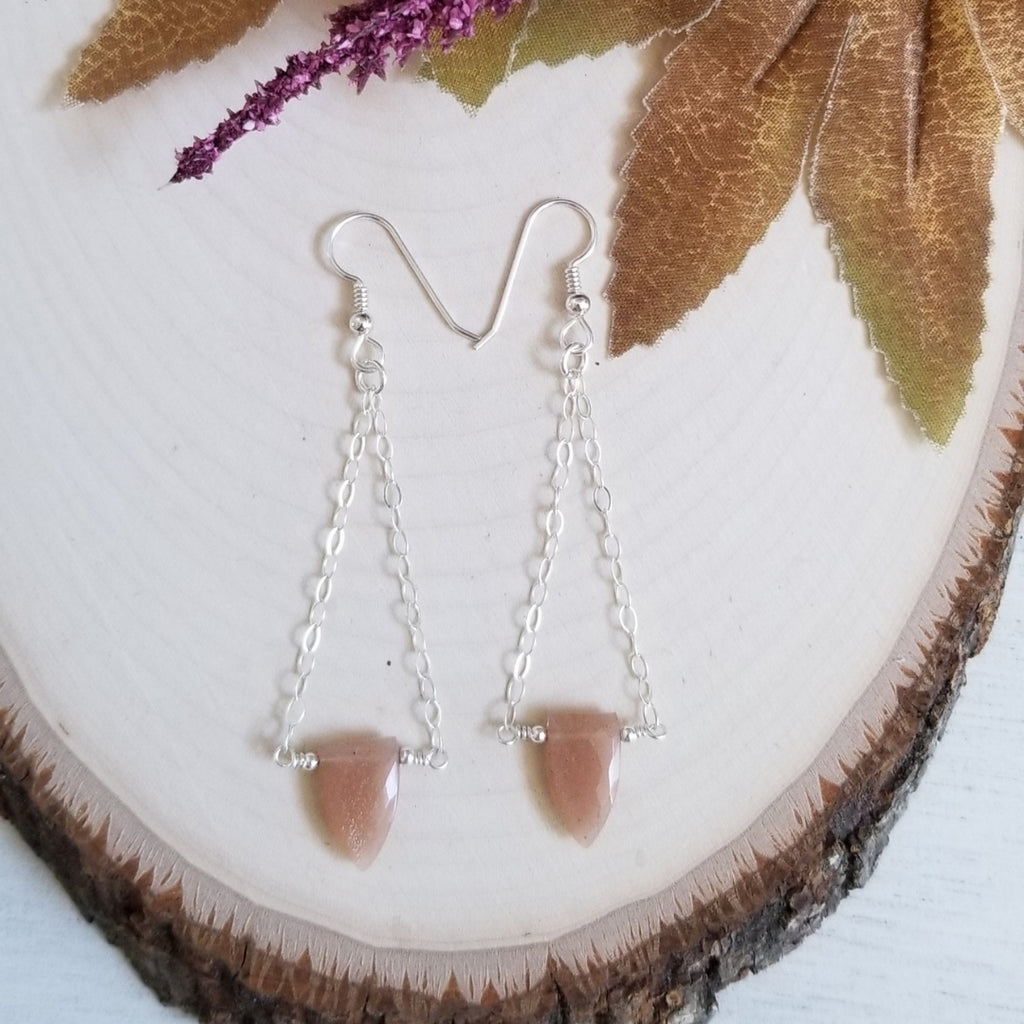 Sunstone Dangle Earrings
A beautiful natural Sunstone is joined to your choice of Sterling Silver or Gold Filled chain creating this unique style earring. Lightweight and comfortable for all day wear. Easily takes you from a day at the office to an evening out. This warm stone shimmers in the light and is just mesmerizing.
Details:
   * Genuine natural Sunstone
   * Genuine Sterling Silver & Gold Filled Chain and Ear Wires (not plated)
   * Earrings measure approximately 2 3/4 inches including ear wires
   * Unique style with a boho vibe
Sunstone is a high energy and powerful stone as it embodies the warmth and energy of the Sun.  Sunstone increases self worth, self-empowerment, independence and confidence. It also has cleansing and transformative powers against negative energies. Sunstone instills good nature, heightens intuition and allows the real self to shine through.
All jewelry includes complimentary gift packaging.

At Fabulous Creations, all our jewelry is handcrafted in the USA, inspired by the beauty of nature and made with love xo Shop with confidence from a company that has been shipping worldwide for 10 years