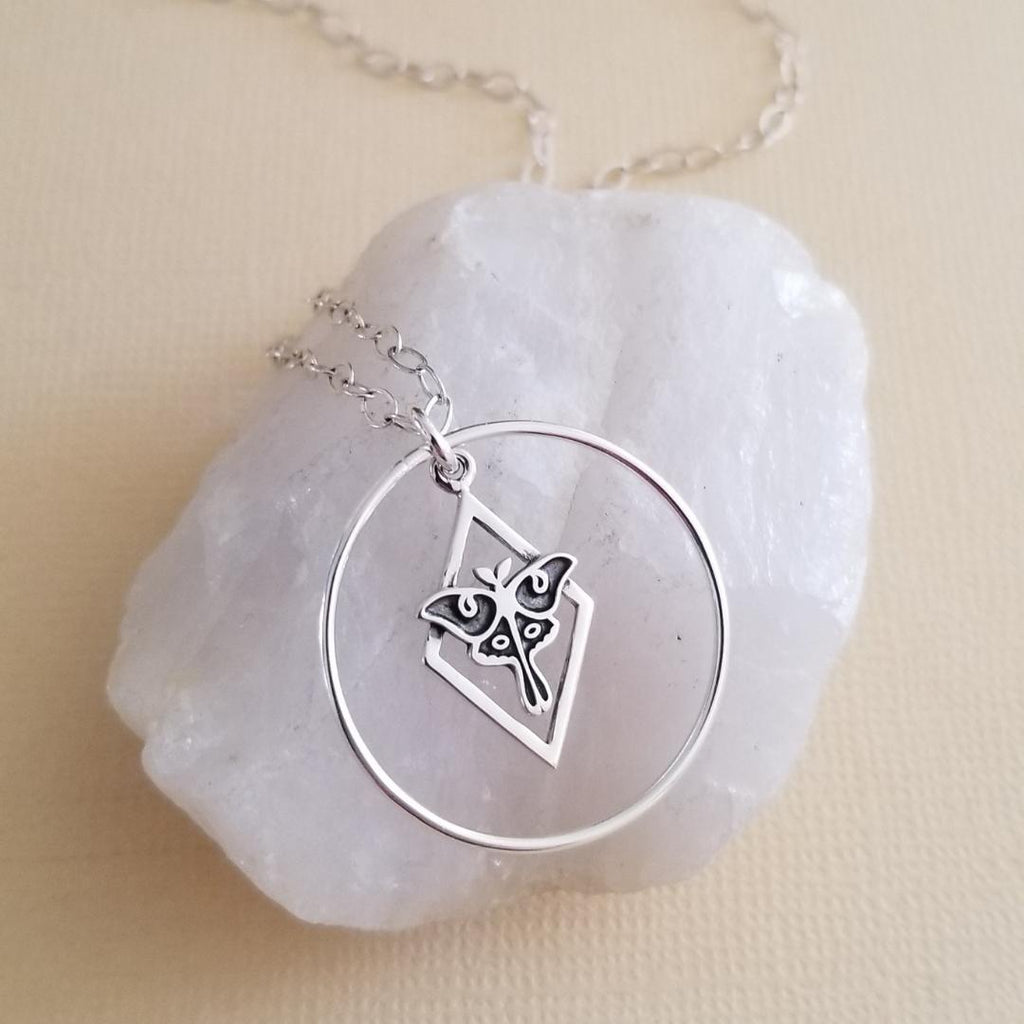 Sterling Silver Luna Moth Pendant Necklace for Women, Talisman Jewelry
The Luna Moth is an extraordinary and beautiful creature. Luna moths are born, they transform and they live as an adult for a very short time. Luna moths are a reflection of our lives and how short of a time we are here. They always remind us to make the most of our life and live it to the fullest. These mystical creatures are symbolic of determination, adaptability, transformation, and change.
A beautifully detailed Luna Moth is encased within a modern diamond shape and then centered within an open work circle. This geometric pendant is suspended from shimmering Sterling Silver chain in your choice of length. Solid lobster claw clasp. Entire necklace is crafted in all genuine 925 Sterling Silver (this is not plated jewelry)
Details:
* Sterling Silver Luna Moth Diamond Shape Size 23mm
* Sterling Silver Open Wire Circle Size 25mm
* Genuine Sterling Silver Cable Chain
* Necklace is crafted in 100% genuine Sterling Silver (will never chip, peel or flake off)
* Lovingly made from the highest quality materials to be enjoyed for a lifetime
All jewelry includes complimentary gift packaging.
At Fabulous Creations, all our jewelry is handcrafted in the USA, inspired by the beauty of nature and made with love xo Shop with confidence from a company that has been shipping worldwide for over 11 years