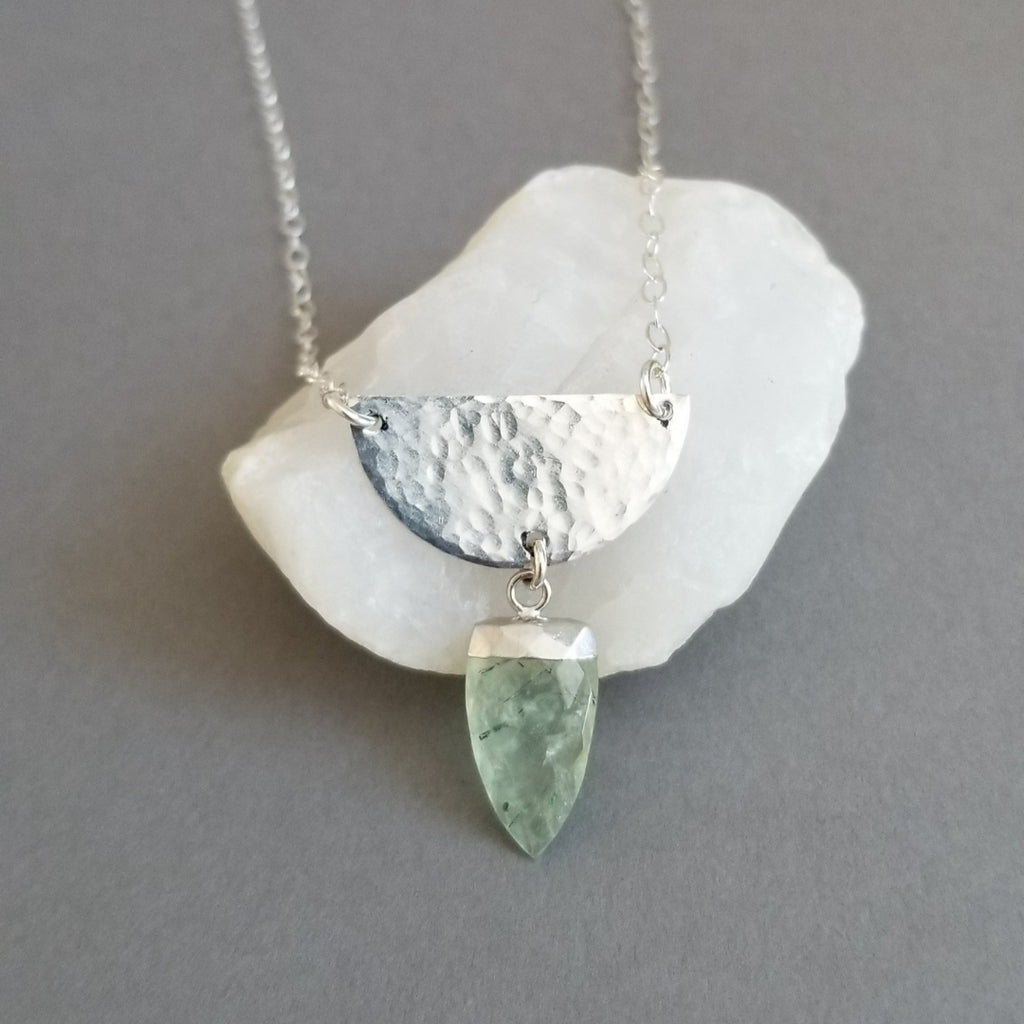 Sterling Silver Hammered Half Moon Necklace with Prehnite Gemstone
A unique Half Moon Gemstone Pendant Necklace adds a modern touch to any outfit.
This necklace features a solid Sterling Silver semi circle that is hand hammered giving it a beautiful texture and an extra bit of sparkle. The half moon is adorned with a natural one of a kind Prehnite gemstone and joined to shimmering Sterling Silver chain in your choice of length. Solid lobster claw clasp.
Details:
* Genuine 925 Sterling Silver Half Moon (25mm across)
* One of a kind natural Prehnite Gemstone (About 18mm)
* Genuine Sterling Silver Chain and Components
* Modern Timeless Styling
Prehnite is a stone of unconditional love. It enhances inner knowing, enabling you to always to be prepared. Prehnite brings about a calm and peace to the environment. It was known in the past as a stone of magic, and this may have been because it so strongly connects you to the Divine Mind. Prehnite helps you to connect to higher spiritual planes, and enhances spiritual growth.
All jewelry includes complimentary gift packaging.
At Fabulous Creations, all our jewelry is handcrafted in the USA, inspired by the beauty of nature and made with love xo Shop with confidence from a company that has been shipping worldwide for over 10 years