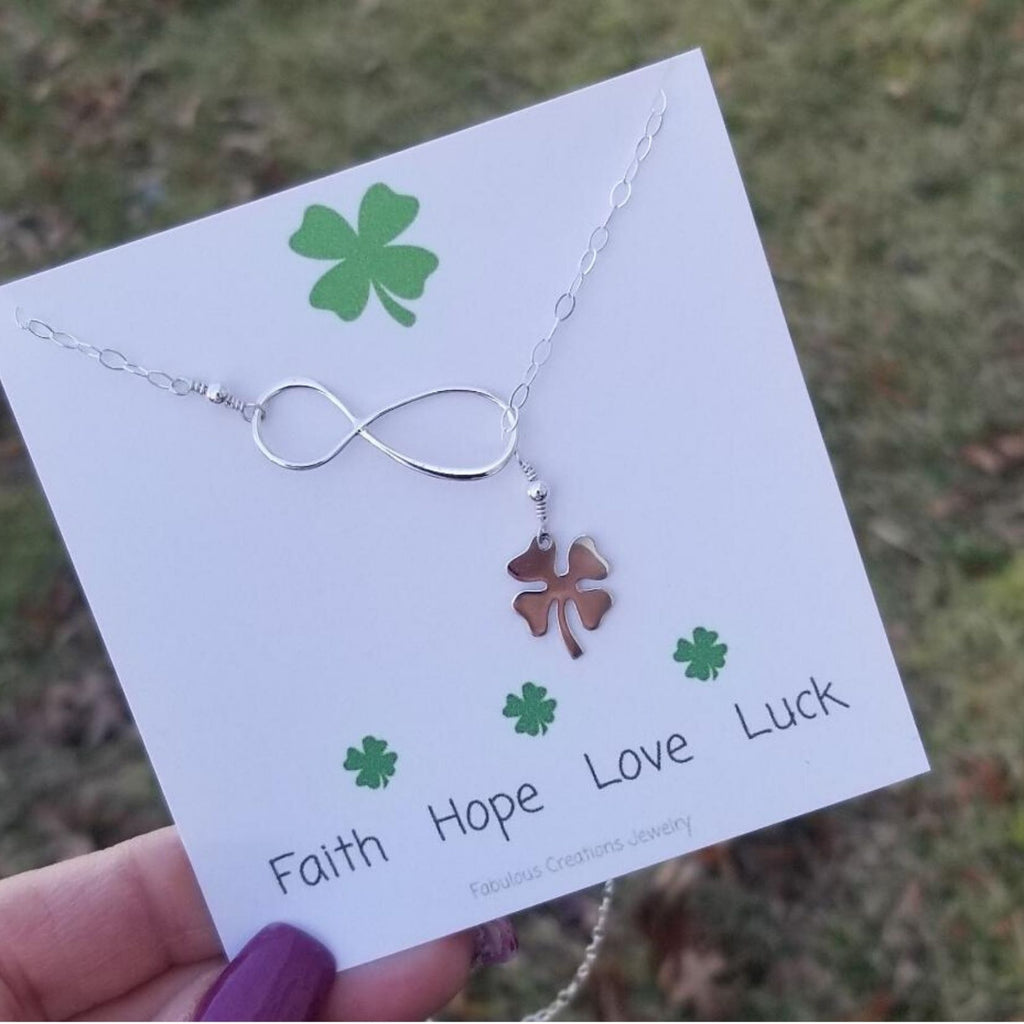 Sterling Silver Four Leaf Clover Infinity Lariat Necklace
Because we can all use a little extra good luck every once in a while.
Sterling Silver Infinity Four Leaf Clover Lariat!
This amazing piece is designed in all 100% Sterling Silver. Sparkling Sterling Silver Chain with an Infinity (that symbolizes an infinite bond/friendship/love) is at one end with a Four Leaf Clover(symbolizing faith, hope, love and luck) at the other end. This necklace has no clasps, just simply slip the Clover through the Infinity once or twice to secure and to achieve your desired length. Necklace measures approximately 20 inches from end to end.
All jewelry includes complimentary gift packaging.

At Fabulous Creations, all our jewelry is handcrafted in the USA, inspired by the beauty of nature and made with love xo Shop with confidence from a company that has been shipping worldwide for 12 years