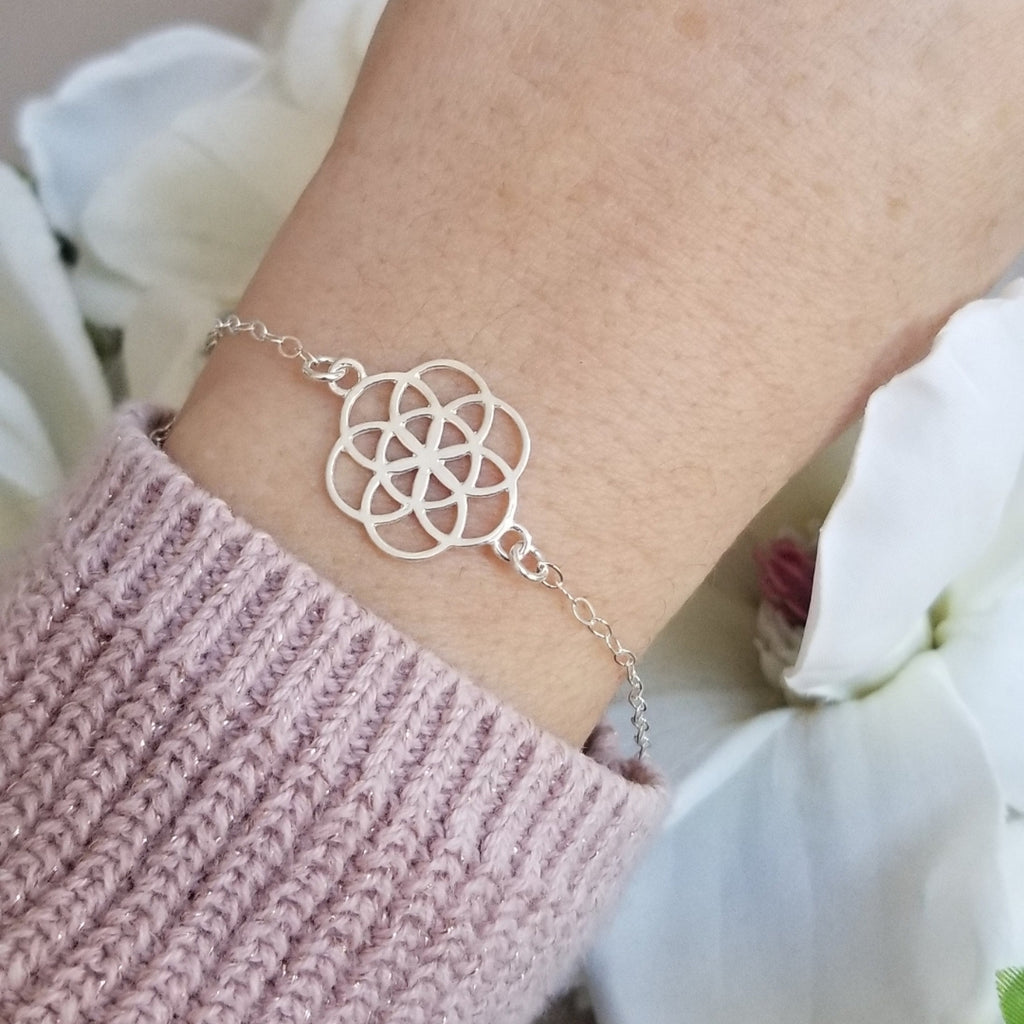 Seed of Life Bracelet, Seven Circles Bracelet
The Seed of Life is a universal symbol made of seven overlapping circles, representing the seven days of creation.  It empowers our vitality, courage and joy. Symbolizing blessings and protection passed through generations.
Wear meaningful jewelry everyday. This Sterling Silver Seed of Life bracelet will easily become a favorite. Seven circles are joined together and paired with shimmering Sterling Silver chain.
Details:
   * A solid Sterling Silver Seed of Life Charm                                                                           * Genuine Sterling Silver Chain and Components
All jewelry includes complimentary gift packaging.

At Fabulous Creations, all our jewelry is proudly handcrafted in the USA, inspired by the beauty of nature and made with love xo Shop with confidence from a company that has been shipping worldwide for 10 years.