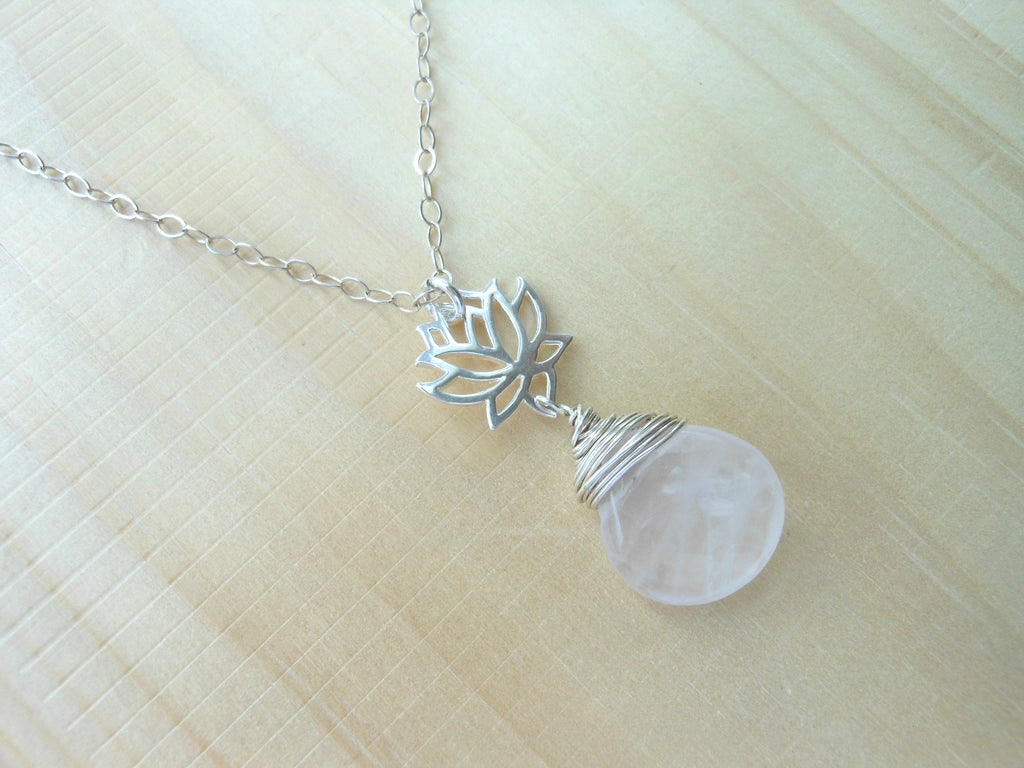 Rose Quartz Lotus Flower Necklace
The beautiful and meaningful Lotus Flower is paired with Rose Quartz, known as the stone of love. This lovely combination hangs from sparkling sterling silver chain in your choice of length.
The Lotus Flower is symbolic of rising above difficulty and radiating and blossoming into the world.
Rose Quartz is known as the stone of love and brings happiness to the wearer.
Together these two pieces create a powerful combination that is not only beautiful to wear but also enlightens the wearer.
All jewelry includes our lovely gift packaging