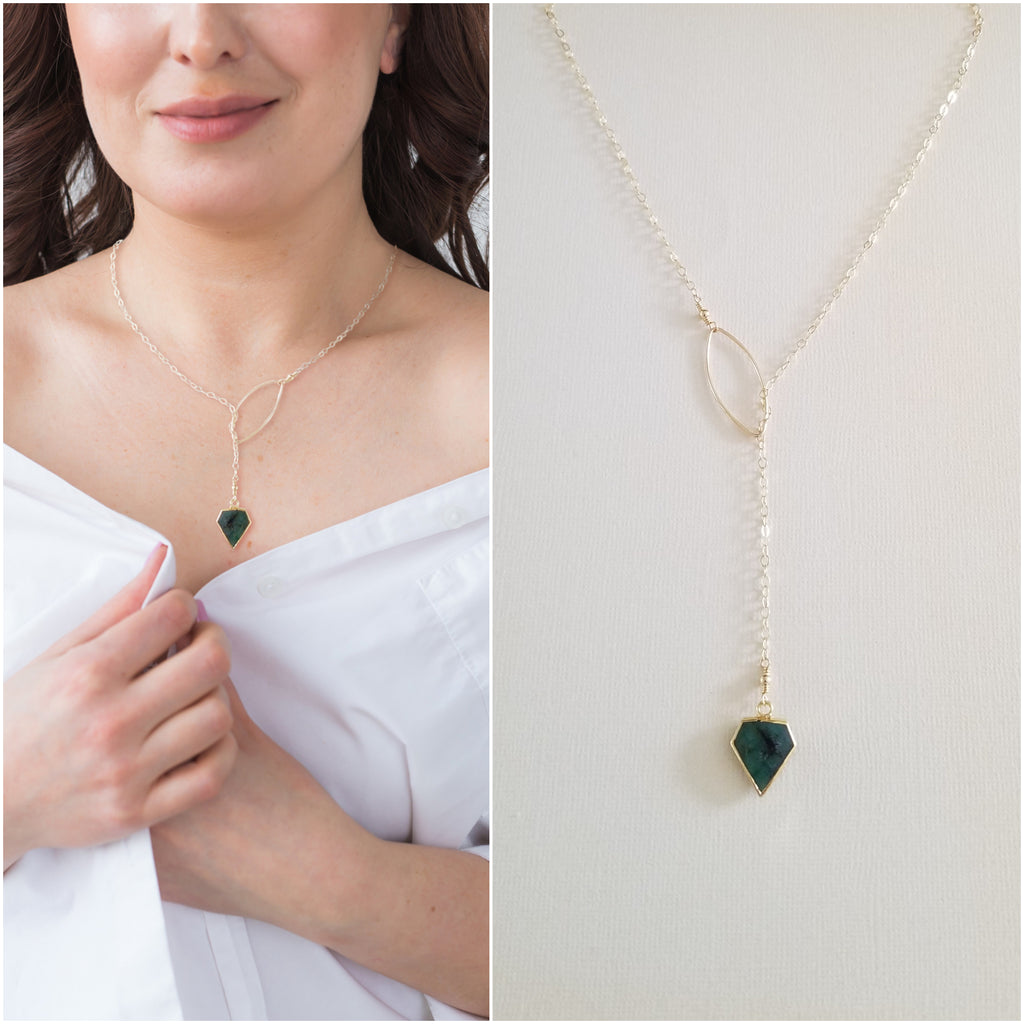 Raw Emerald Y Necklace, Gold Emerald Lariat
Emerald: A stone of divine love, luck, intelligence and peace. Emerald green is the color that is used to align the heart chakra, allowing love to flow freely from a person's core. Helps eliminate negative energy and restore confidence and hope.
This lariat Y style necklace consists of shimmering gold filled chain with a modern shape marquise at one end and a natural raw Emerald that is in a unique diamond shape at the other end. There are no clasps on this necklace. To wear, simply slip the stone through the marquise twice to secure in place.
Sizing: You can select 20, 22, 24 or 26 inches (measured from tip to tip)Details:
* Genuine 14 K Gold Filled Cable Chain
* Genuine Gold Filled Marquise about 1 inch
* Natural Raw Emerald Diamond Shaped Stone About 15mm
All jewelry includes complimentary gift packaging.
At Fabulous Creations, all our jewelry is handcrafted in the USA, inspired by the beauty of nature and made with love xo Shop with confidence from a company that has been shipping worldwide for over 11 years