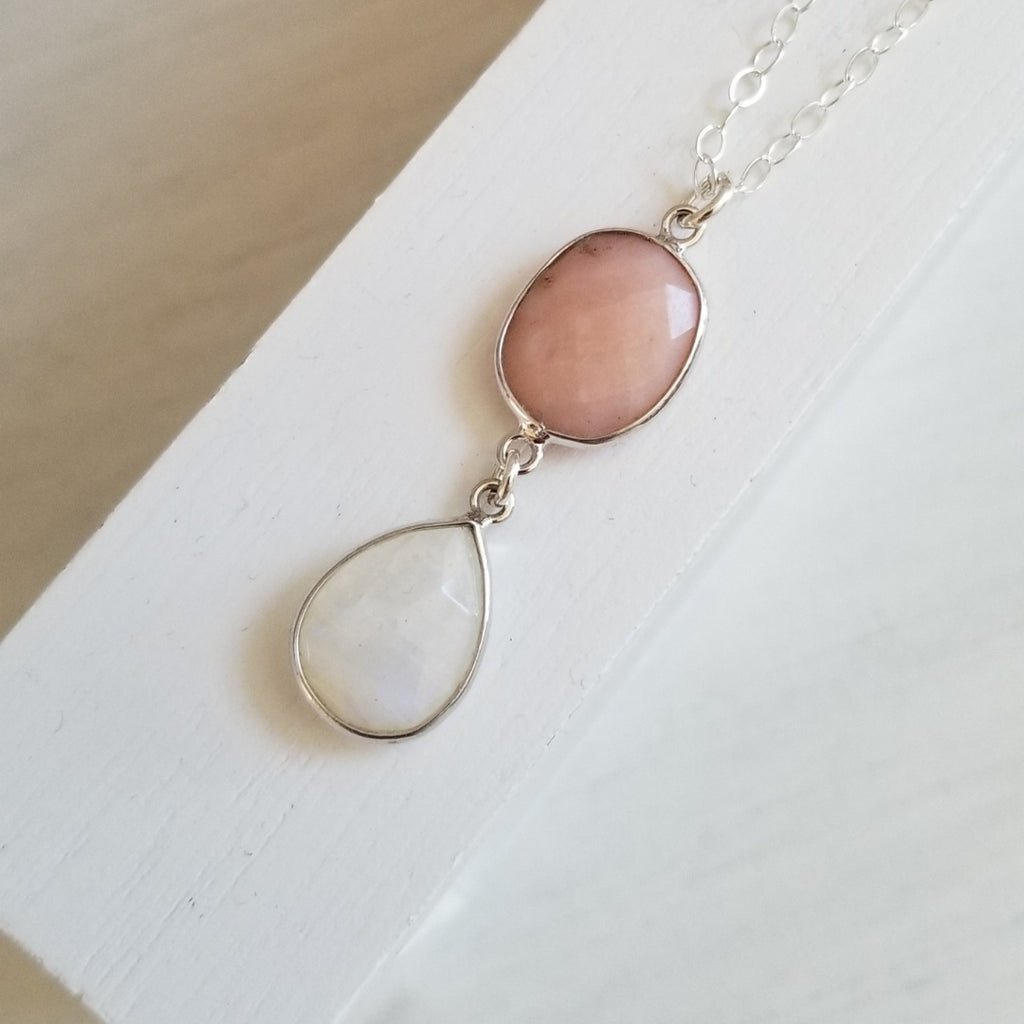 Pink Opal and Rainbow Moonstone Teardrop Pendant Necklace
Two powerful gemstones, one gorgeous pendant necklace!
Pink Opal paired with the feminine energy of Moonstone creates this beautiful pendant necklace.
Details:
* Natural Pink Opal measuring about 18 mm
* Natural Rainbow Moonstone Teardrop measuring about 18 mm
* Genuine Sterling Silver Cable Chain
* Genuine Sterling Silver Components
* Your choice of necklace length
Pink Opal is a powerful crystal for emotional healing, emotional balance and for healing matters of the heart. Pink Opal helps to fill you with peaceful energies. It is also called the stone of hope, stone of peace and stone spiritual awakening. Enhancing love and thoughtfulness.
Moonstone is associated with divine feminine energy. A stone that focuses on love, good fortune & protection. It exudes a glowing vitality that can re-energize the mind and body. Helps wash negativity away.
Every order includes our complimentary gift packaging.
At Fabulous Creations, all our jewelry is handcrafted in the USA, inspired by the beauty of nature and made with love xo Shop with confidence from a company that has been shipping worldwide for over 10 years.