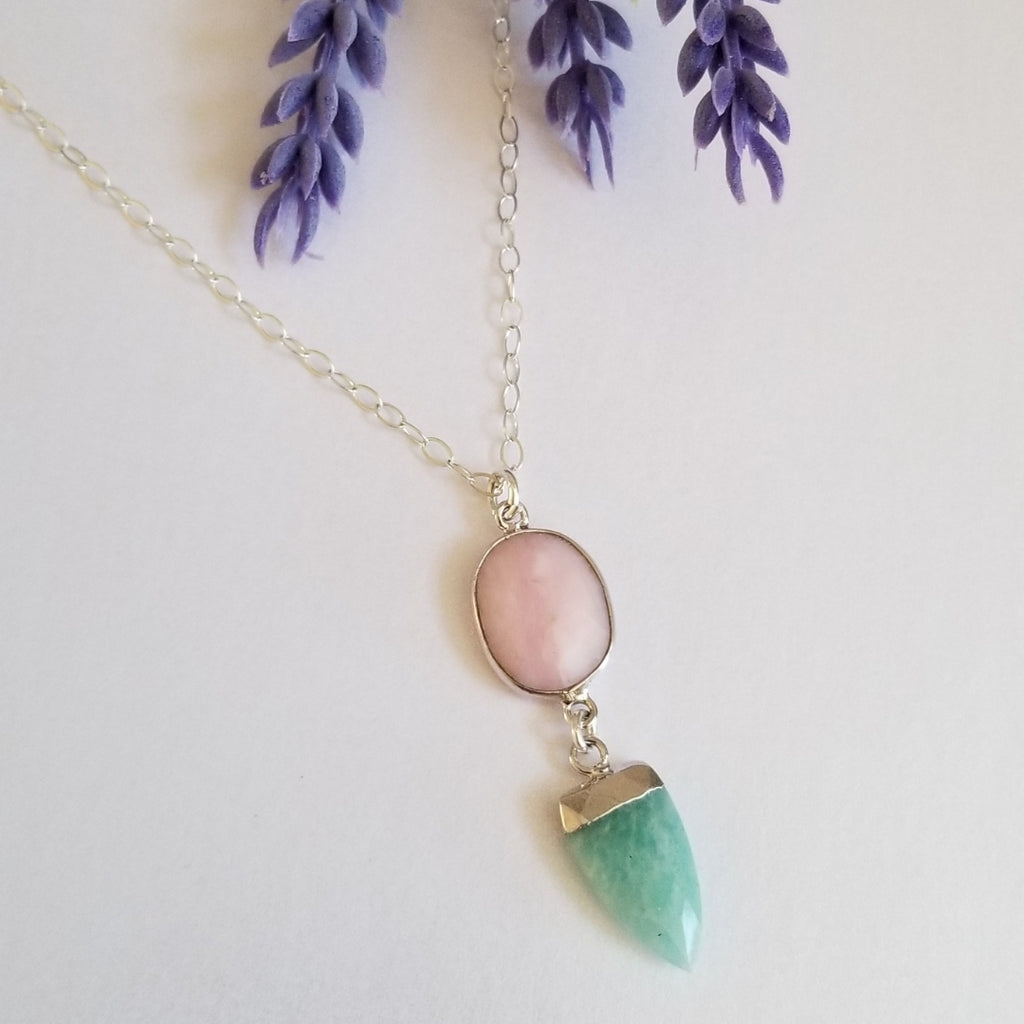 Pink Opal and Amazonite Pendant Necklace, Sterling Silver
Two peaceful stones, one gorgeous necklace!
Pink Opal paired with dreamy Amazonite creates this beautiful pendant necklace filled with calming energies.

Details:

* Natural Pink Opal measuring about 18 mm
* Natural Amazonite Arrow Shape Stone measuring about 18-19 mm
* Genuine Sterling Silver Cable Chain
* Genuine Sterling Silver Components
* Your choice of necklace length


Pink Opal is a powerful crystal for emotional healing, emotional balance and for healing matters of the heart. Pink Opal helps to fill you with peaceful energies. It is also called the stone of hope, stone of peace and stone spiritual awakening. Enhancing love and thoughtfulness.

Amazonite is a stone of peace, harmony and balance. Calms the heart and nerves and fills the air with positive energy. It is said to bestow truth, honor and integrity to its wearer. Associated with the throat chakra, it is best when worn as a necklace



**All our gemstones are 100% natural and may have some minor inclusions. They are in no way considered flaws. It's just the way nature made them and just the way we love them.♥


Every order includes our complimentary gift packaging.

At Fabulous Creations, all our jewelry is handcrafted in the USA, inspired by the beauty of nature and made with love xo Shop with confidence from a company that has been shipping worldwide for over 10 years.