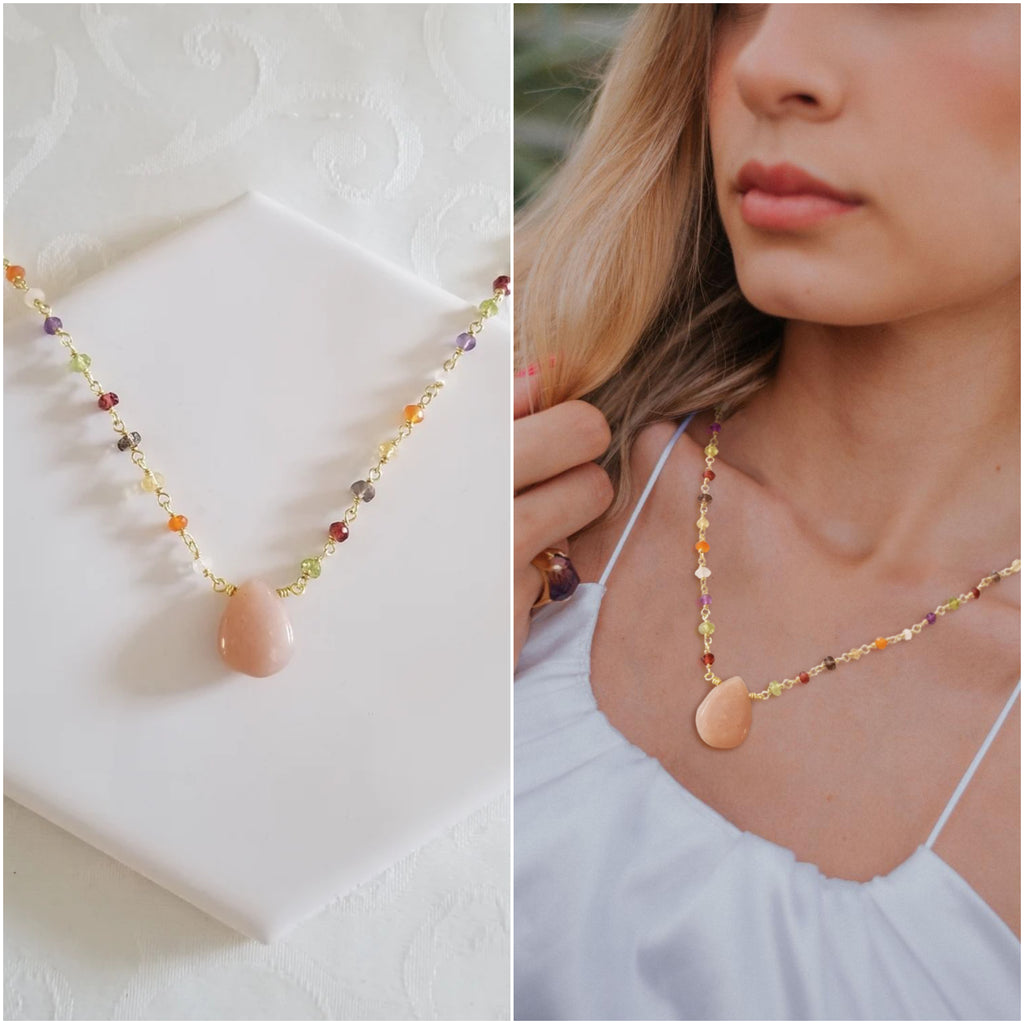 Peach Moonstone Teardrop Necklace, Multi Gemstone Beaded Necklace
Add a pop of color to any outfit with this unique beaded chain necklace with Peach Moonstone pendant.
This necklace features a multi gemstone beaded chain consisting of a variety of dainty natural stones wire wrapped together and is paired with a gorgeous natural Peach Moonstone teardrop stone.
Details:
* Beaded gemstone chain. Some of the stones include carnelian, amethyst, peridot, garnet, etc
* Natural smooth Peach Moonstone Teardrop Size: about 15mm
* Gold Filled Lobster Claw Clasp
* Unique style with boho vibes that will add a pop of color to any outfit
* Makes a beautiful gift idea
Peach Moonstone is all about acceptance, goodness, creativity, and loving energy. Bursting with feminine energy, it's known as the Dream Stone and Stone of New Beginnings. It's a stone with a rich history, and it's still being used to this day! It's also known for rekindling a passion of what makes you happy, and it can give you the courage to pursue your dreams.
Please Note: **All our gemstones are 100% natural and may have some minor inclusions. They are in no way considered flaws. It's just the way nature made them and just the way we love them.♥
All jewelry includes complimentary gift packaging.
At Fabulous Creations, all our jewelry is handcrafted in the USA, inspired by the beauty of nature and made with love xo Shop with confidence from a company that has been shipping worldwide for over 11 years