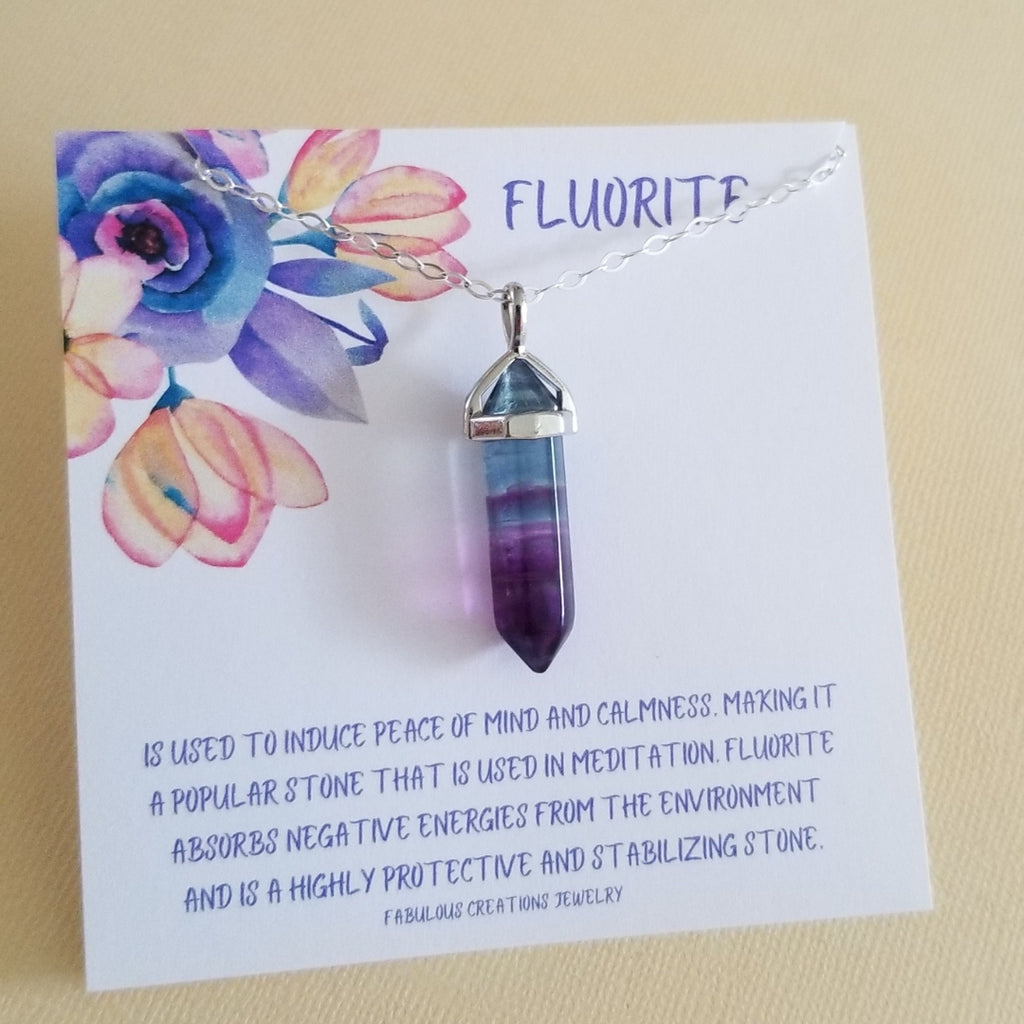 One of a kind Fluorite Pendant Necklace
Fluorite is a highly sought after stone because of it's beauty. It is used to induce peace of mind and calmness. Making it a popular stone that is used in meditation. Fluorite absorbs negative energies from the environment and is a highly protective and stabilizing stone. Useful for grounding and harmonizing spiritual energy.
A beautiful and unique natural Fluorite spike pendant floats freely on sparkling Sterling Silver chain in your choice of length. Each stone is about 1 1/2 inches including bail. Every stone is one of a kind but equally gorgeous. If you would like to see a photo of your stone before it ships, just send us a message and we'd be happy to send.
Details:
* Raw Fluorite Spike Stone Pendant Size: 1 1/2 inches (including bail)
* Genuine 925 Sterling Silver Chain and Clasp
* No two stones are the same, so you will receive a truly one of kind piece of jewelry
* Stunning worn on it's own but also great to layer
* Limited number of stones, once gone they are gone for good
Please Note: All our gemstones are 100% natural and may vary slightly in coloring, texture and pattern. They may also have some minor inclusions, that are in no way considered flaws. It's just the way nature made them and just the way we love them.♥
All jewelry includes complimentary gift packaging.
At Fabulous Creations, all our jewelry is handcrafted in the USA, inspired by the beauty of nature and made with love xo Shop with confidence from a company that has been shipping worldwide since 2010.