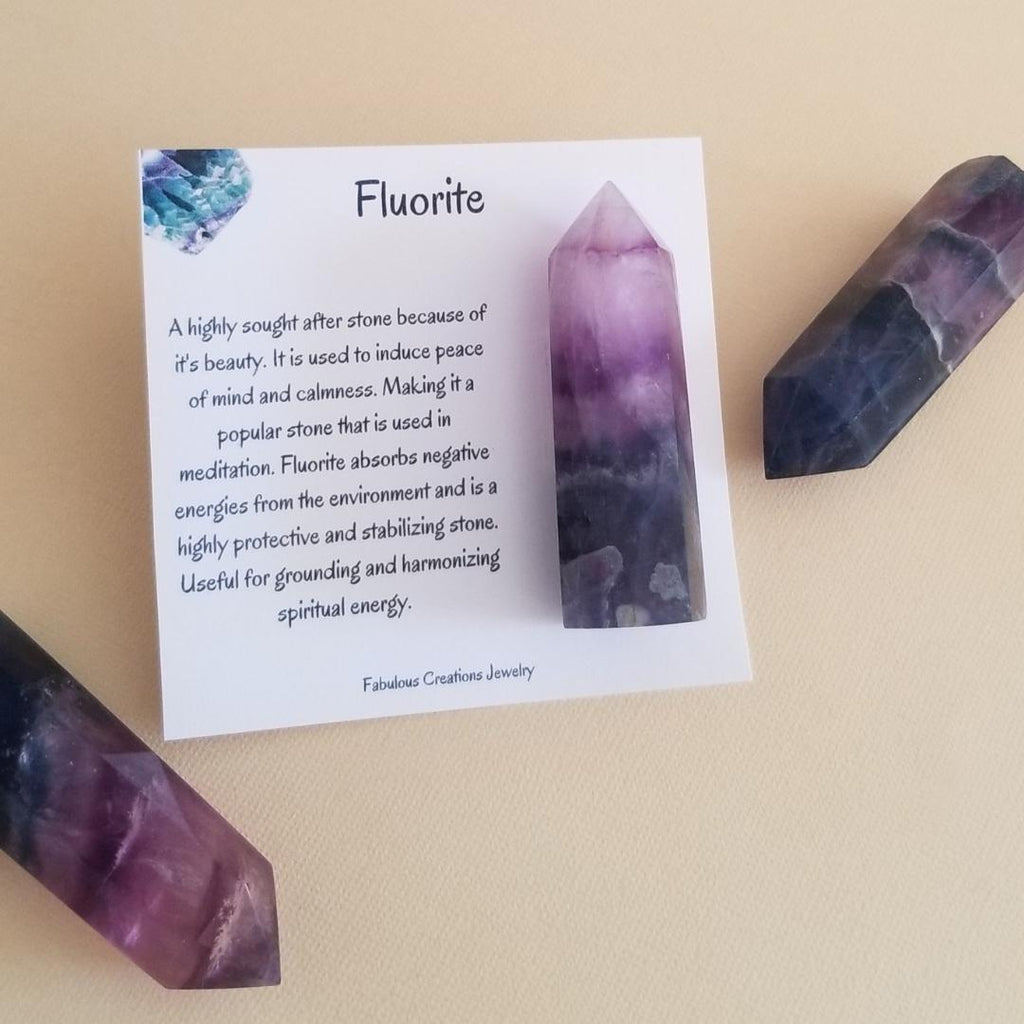 Natural Rainbow Fluorite Tower, Spiritual Meditation Crystal
❤︎ Follow us on Instagram to keep updated on sales and new arrivals @fabulouscreationsjewelry ♥
A highly sought after stone because of it's beauty. It is used to induce peace of mind and calmness. Making it a popular stone that is used in meditation. Fluorite absorbs negative energies from the environment and is a highly protective and stabilizing stone. Useful for grounding and harmonizing spiritual energy.
This listing is for ONE intuitively selected gorgeous Fluorite Crystal Tower. Each piece is one of a kind and equally beautiful. Substantial size between 2 1/2 and 3 inches.
Towers are great to add to your collection, keep by your bed, on your desk or carry with you.
All orders include gift boxing.