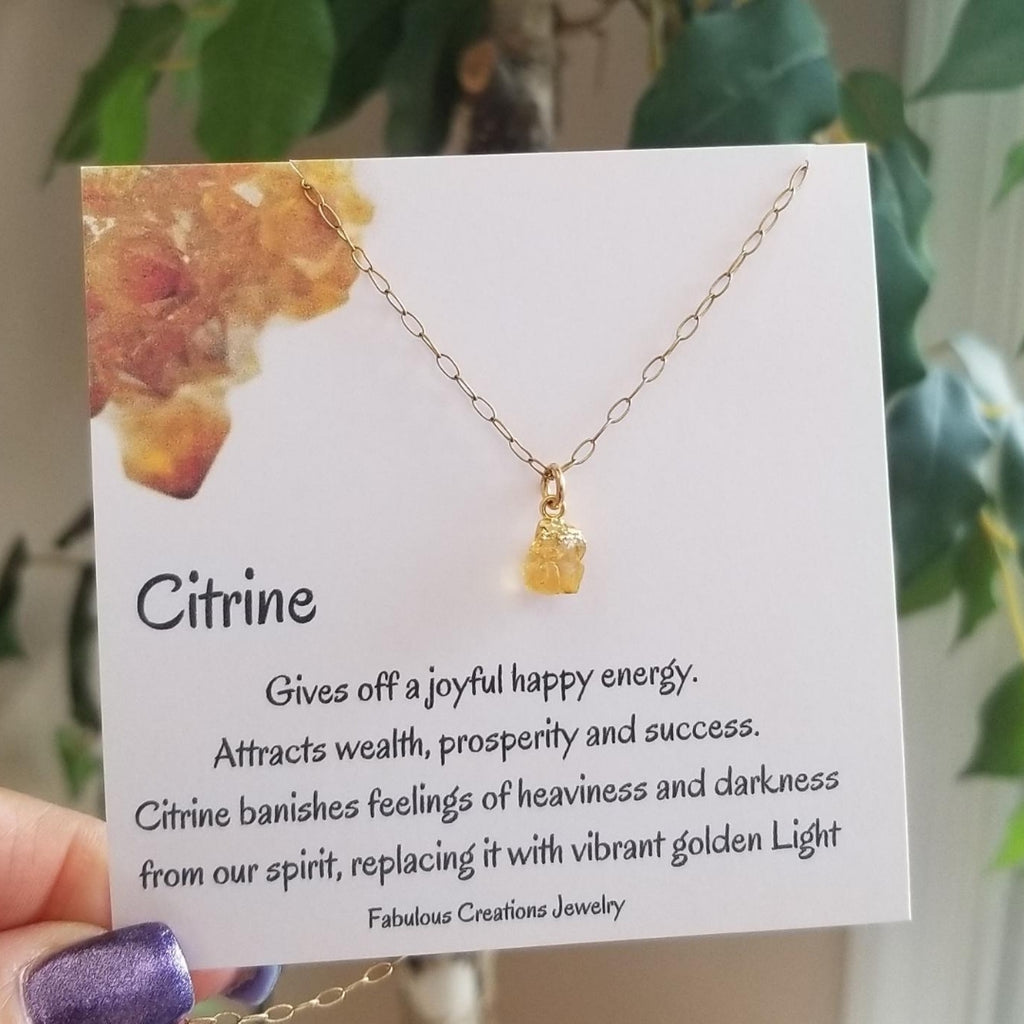 Natural Citrine Pendant Necklace, Tiny Gemstone Necklace
Citrine: Gives off a joyful happy energy. Attracts wealth, prosperity and success. Citrine banishes feelings of heaviness and darkness from our spirit, replacing it with vibrant golden Light
A natural dainty raw rough cut Citrine nugget accents your choice of sparkling Sterling Silver or Gold Filled chain. This petite necklace is sweet to wear on it's own and perfect to layer and mix with other favorites. These are 100% natural raw Citrine nuggets in their most organic state and will vary slightly in size and shape. Stones average size is about 8 mm to 10 mm.
All jewelry includes complimentary gift packaging.
At Fabulous Creations, all our jewelry is handcrafted in the USA, inspired by the beauty of nature and made with love xo Shop with confidence from a company that has been shipping worldwide for 12 years.