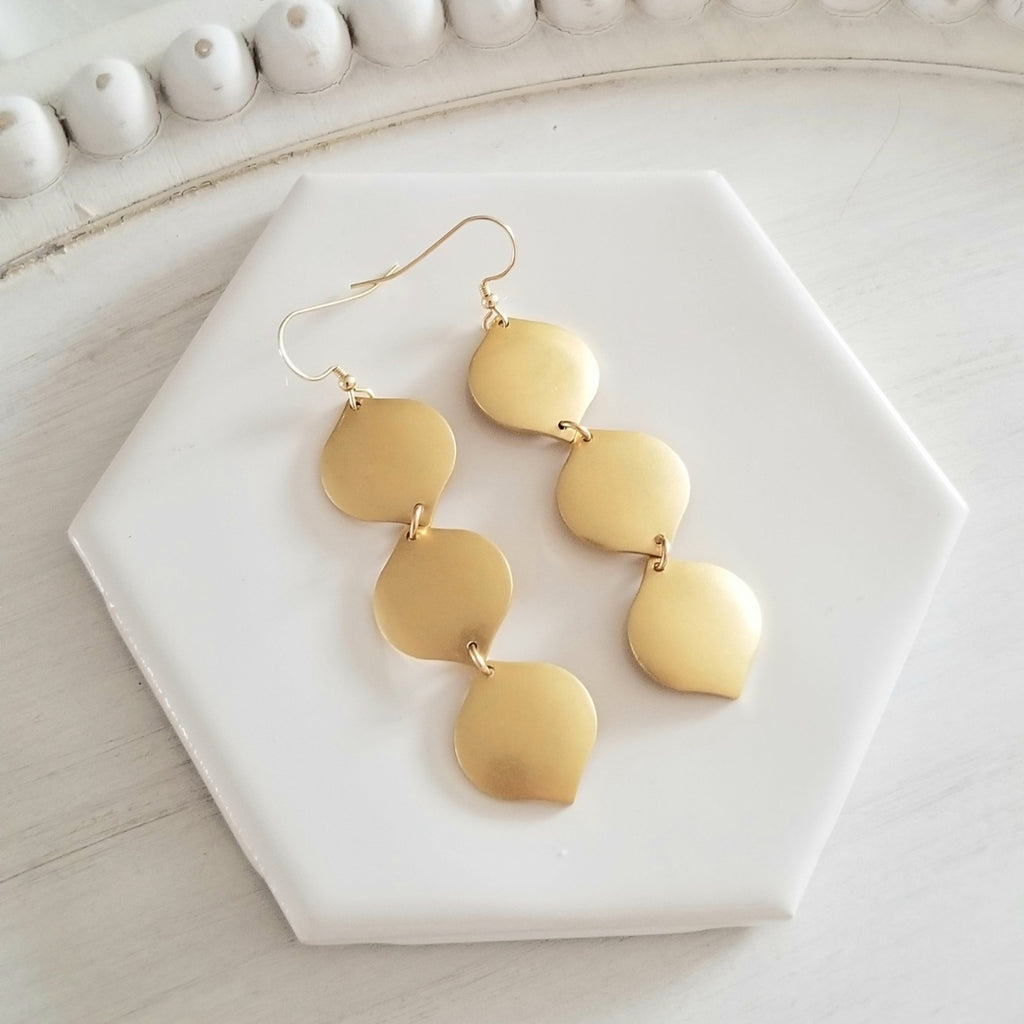 Long Gold Teardrop Earrings, Brass Earrings, Long Statement Earrings
Dramatic long gold teardrops will definitely stand out and make a statement.
Earrings feature brass droplets that resemble petals. Three petals are joined together creating a breathtaking cascade. Earrings measure approximately 3 inches long including ear wires.
Earrings Details:
* Brass Droplets that resemble petals are each about 22mm in size. They have a Non-Tarnish Coating
* Ear Wires are genuine 14 k Gold Filled (not plated)
* Earrings dangle approximately 3 inches in length
* Earrings are bold and will make a unique statement
* Great earrings for a wedding
* Makes a beautiful gift for the fashionista
All jewelry includes complimentary gift packaging.
At Fabulous Creations, all our jewelry is handcrafted in the USA, inspired by the beauty of nature and made with love xo Shop with confidence from a company that has been shipping worldwide since 2010.