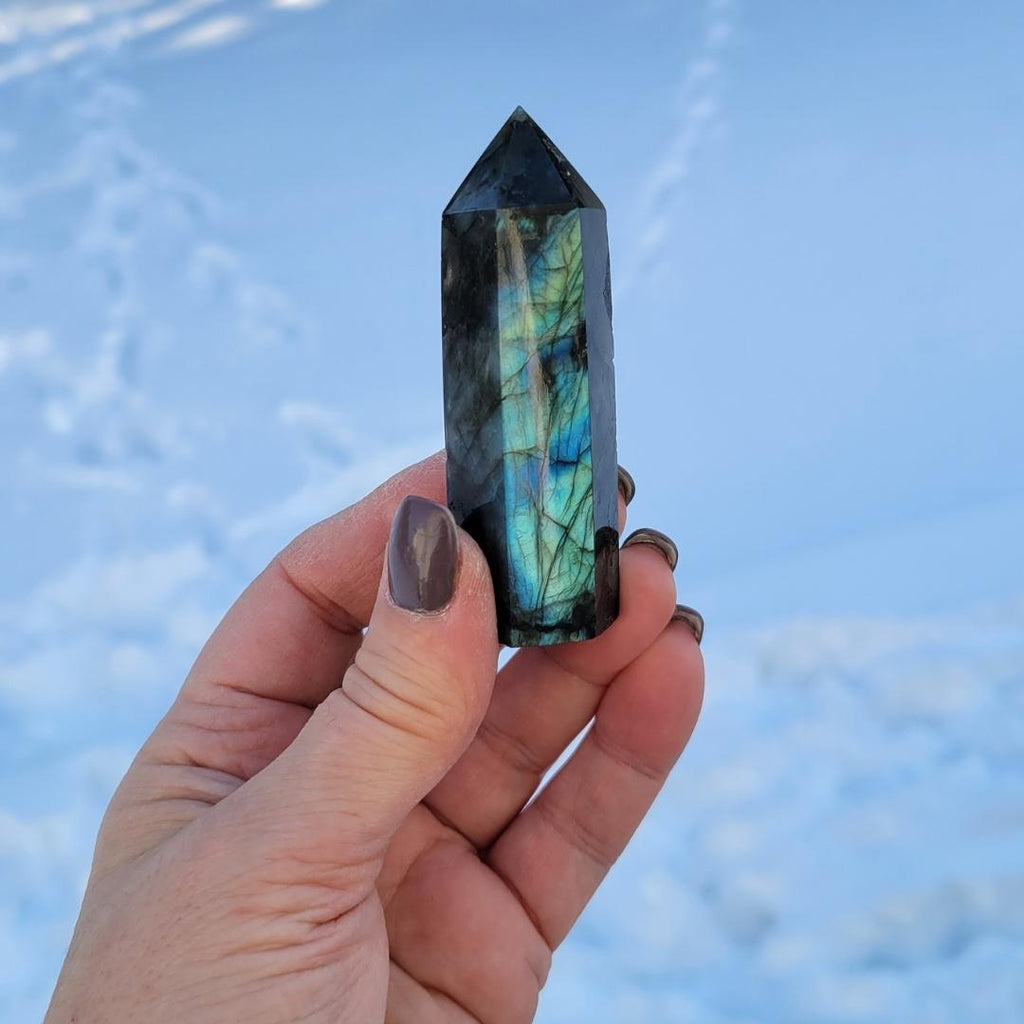 Labradorite Crystal Tower, Blue Flash Labradorite Tower, Transformation Stone, Labradorite Crystal Wand, Spiritual Protection Stone
❤︎ Follow us on Instagram to keep updated on sales and new arrivals @fabulouscreationsjewelry ♥
The mystical and beautiful Labradorite is a strong gemstone of protection, transformation and spirit. Labradorite has tremendous power to bring change to your life. Also known as the dreamer's stone, and its spiritual meaning centers around that. It is your portal to access higher realms of wisdom and connect with the divine. Helps remove negative energies, banishes fears, insecurities and strengthens faith in the self.
This listing is for ONE intuitively selected gorgeous Labradorite Crystal Tower. Each piece is one of a kind and equally beautiful. Substantial size between 2 1/2 and 3 inches.
Towers are great to add to your collection, keep by your bed, on your desk or carry with you.
All orders include gift boxing.