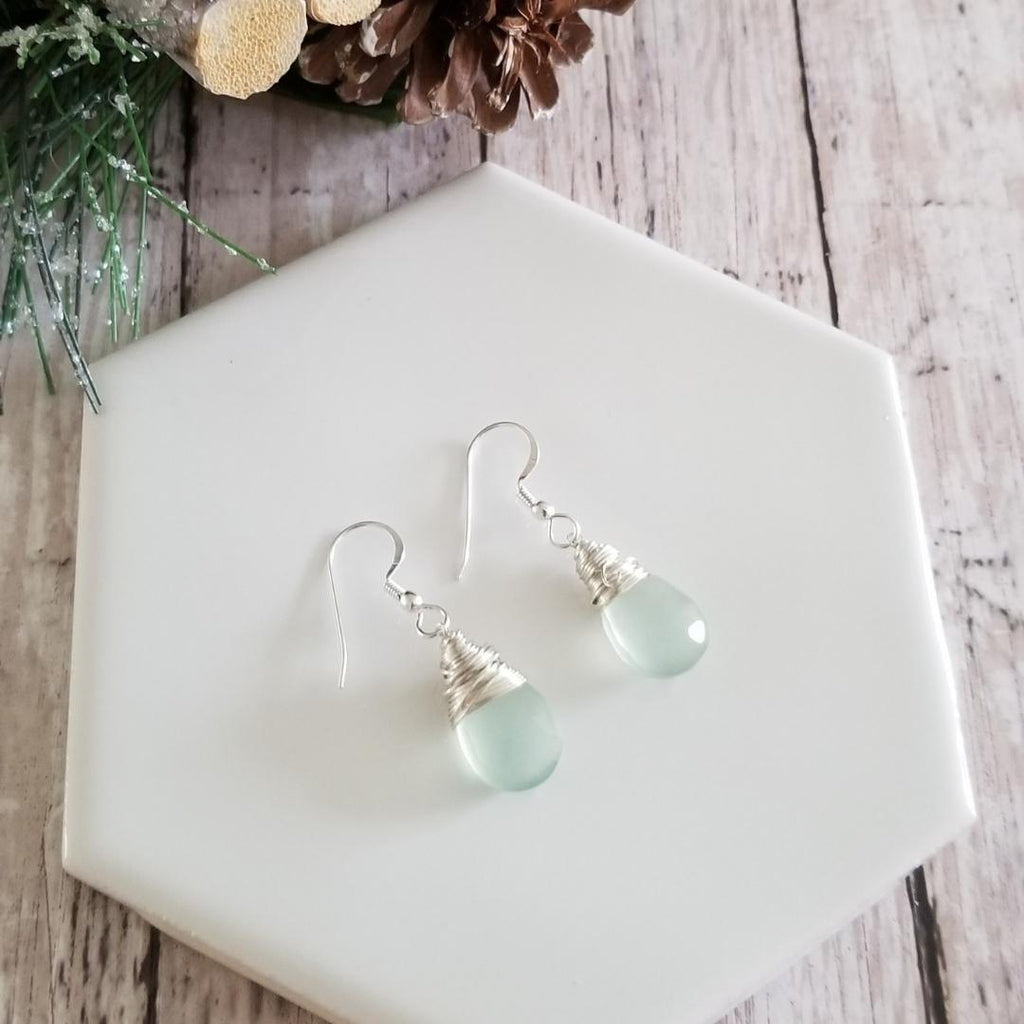 Aqua Chalcedony Earrings, Dainty Wire Wrapped Gemstone Earrings
The perfect little earrings for everyday and pretty enough for special occasions. 
Gorgeous faceted pear shaped natural Aqua Chalcedony stones are hand wrapped in your choice of Sterling Silver or Gold Filled wire and delicately hang from ear wires. Each stone is natural and one of a kind so they will vary ever so slightly in size and shape. Average size of stones are about 13 mm to 15 mm.
About Aqua Chalcedony:  This crystal is known as the nurturing stone because of it's ability to help create composure and calmness. It also helps during meditation to allow one to reach higher realm. It provides calmness and peace during the process. Since it helps to remove and block negativity, it is able to remove almost all kinds of negative energy such as hostility, irritation, anger, obsession, and jealousy. These energies never lead to good things so when we have them removed, our lives will be more peaceful.
All jewelry includes complimentary gift packaging.

Every piece is handcrafted from our small studio in New Jersey and made especially for you. Shop with confidence from a company that has been shipping worldwide for over 12 years.