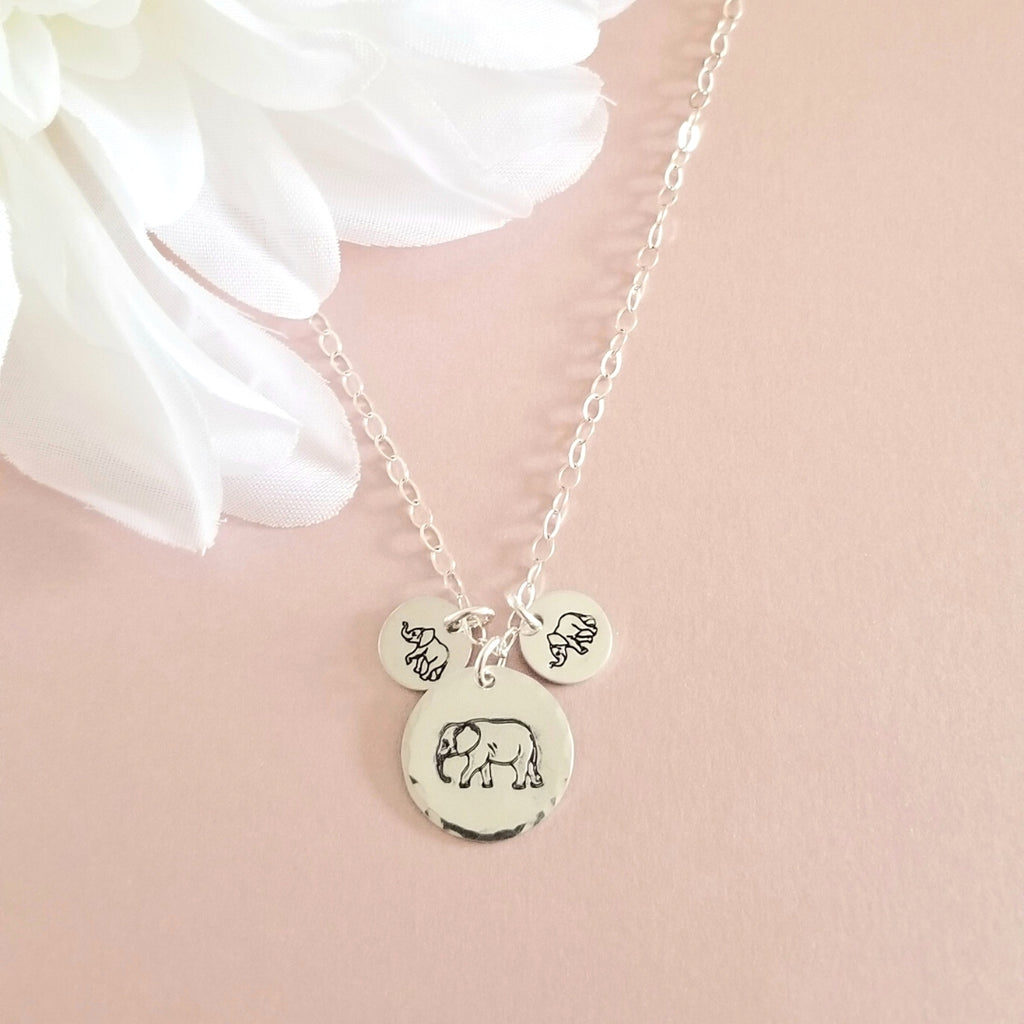 Custom Mother's Necklace, Mama and Baby Elephant Necklace, Mother's Day Gift
This custom necklace will make a beautiful keepsake gift for Moms and Grandmoms.
Necklace features a Sterling Silver circular charm that is lightly hammered on the edges for a beveled look and then hand stamped with a Mama Elephant. On the sides are the cutest baby elephant charms representing each child or grandchild. Charms freely float on sparkling Sterling Silver chain in your choice of length. Solid lobster claw clasp. Entire necklace is crafted from genuine Sterling Silver (not plated so it will never chip, peel or flake off)
Necklace Details:
* Genuine 925 Sterling Silver Circular Charms. Mama Elephant Charm is 15 mm and Baby Elephant Charms are 9 mm
* Genuine 925 Sterling Silver Chain and Components
* Hand Stamped pieces are each done individually by hand by hammering the design into the metal
* Necklace is dainty yet strong for daily wear
* Makes a great gift for Birthdays, Holidays and Mother's Day
Elephants are strong nurturing creatures, that are loyal to their family and are determined and protective, just like Mothers.
Each necklace is individually hand stamped, so no two will be exactly the same which lends to the unique beauty and characteristics of handmade. ♥
All jewelry includes complimentary gift packaging.
At Fabulous Creations, all our jewelry is handcrafted in the USA, inspired by the beauty of nature and made with love xo Shop with confidence from a company that has been shipping worldwide since 2010.