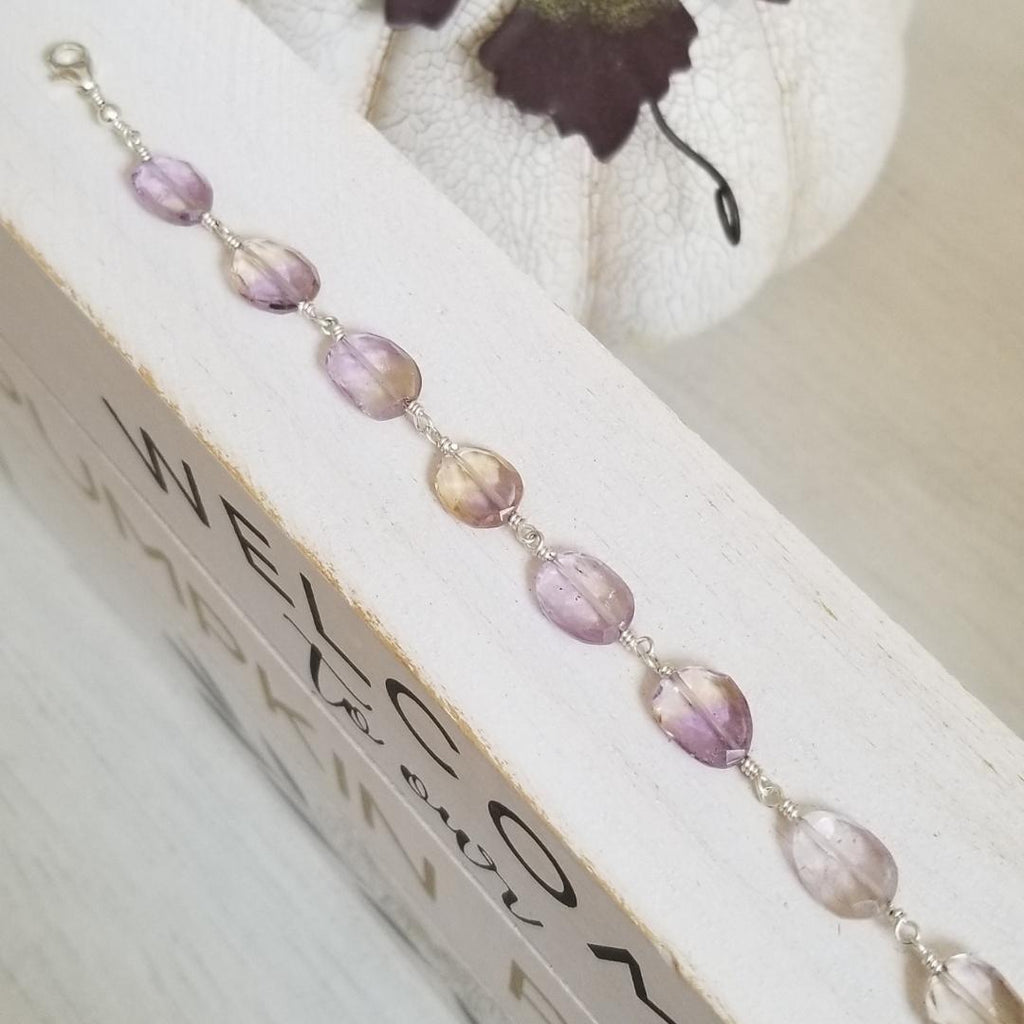 Chunky Ametrine Bracelet for Women, Healing Crystal Bracelet
Ametrine is a joyous happy crystal. This is a type of quartz that is a mixture of Amethyst and Citrine. So you get the amazing energies from those two amazing stones. A strong energy stone that helps release negativity, calms the mind and balances and soothes emotions. A stone of creativity, spiritual growth and awareness.
Beautiful one of a kind nuggets of Ametrine are wire wrapped creating this stunning piece of jewelry. Your choice of Sterling Silver or Gold Filled wiring and clasp. Each gemstone is one of a kind and will vary slightly in coloring, shape and size, but stone size ranges from about 14 mm to 16 mm.
Sizing:Small: Will fit wrists measuring 6 1/4 to 6 3/4 inchesMedium: Will fit wrists measuring 6 3/4 to 7 1/4 inchesLarge: Will fit wrists measuring 7 1/4 to 7 3/4 inches
**Please note, we only use 100% real natural gemstones in our designs. Natural stones will sometimes have inclusions which are in no way considered to be damaged or flawed. It's just how the stone naturally formed giving you a truly one of a kind piece of jewelry. It's the way nature made them and just the way we love them.♥
All jewelry includes complimentary gift packaging.
At Fabulous Creations, all our jewelry is handcrafted in the USA, inspired by the beauty of nature and made with love xo Shop with confidence from a company that has been shipping worldwide for over 12 years.
Stay up to date on the lastest! Be the first to know about new arrivals and get exclusive discounts.
SUBSCRIBE HERE---> https://www.fabulouscreations.org/pages/join-vip-mailing-list