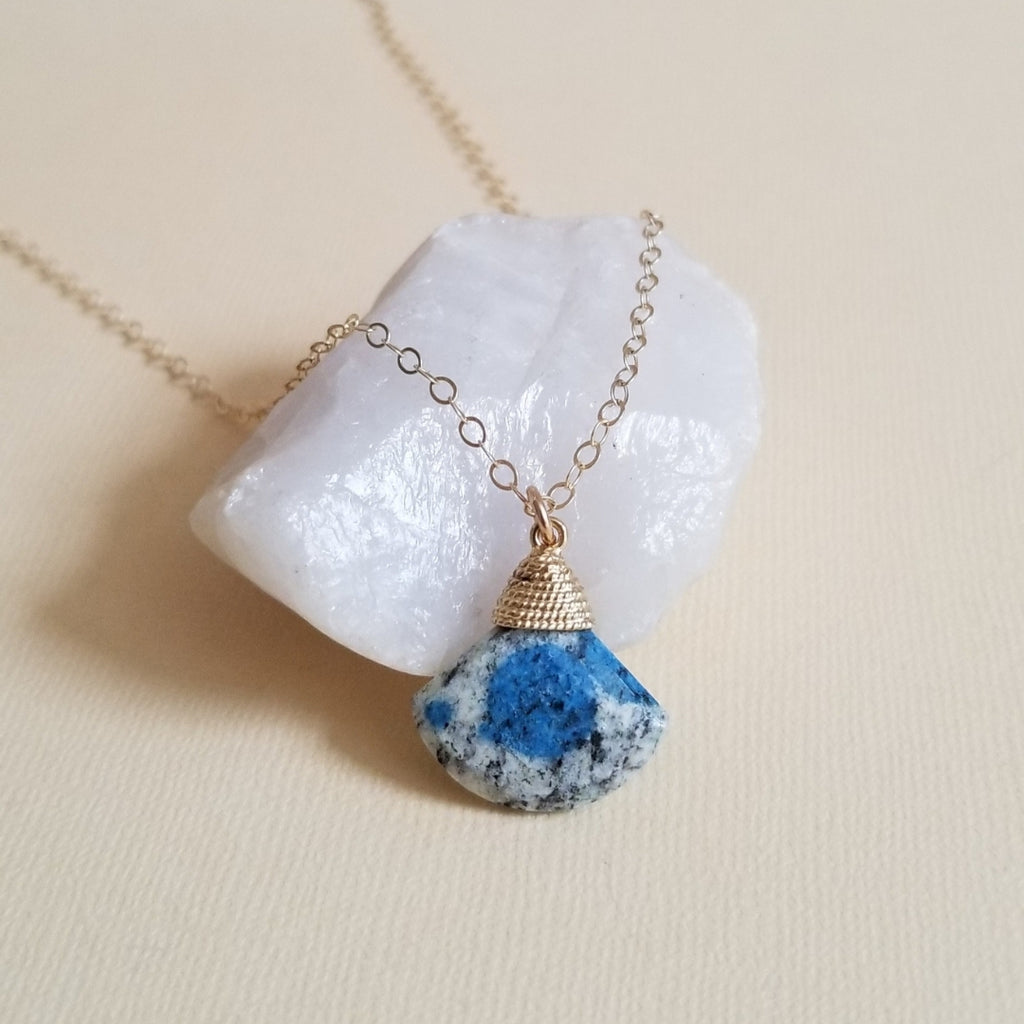 Azurite Pendant Necklace, Healing Crystal Necklace
A uniquely fan shaped one of a kind Azurite stone is suspended from shimmering Gold Filled Chain in your choice of length. This gorgeous Azurite stone pendant is detailed with a wire wrapped look at the tip of the stone. It is approximately 20 mm in size and is completely natural and one of a kind. No two stones are exactly the same. So you will receive a truly one of a kind piece of jewelry. Crafted in the highest quality materials for a necklace that will be enjoyed for a lifetime.
About Azurite: Cleanses and strengthens the emotional body. Its calming action helps to relieve stress. Associated with the third eye chakra. It will aid you to strengthen the energy within the higher chakras and will enhance your creative gifts.
**All our gemstones are 100% natural and may have some minor inclusions. They are in no way considered flaws. It's just the way nature made them and just the way we love them.♥
All jewelry includes complimentary gift packaging
At Fabulous Creations, all our jewelry is handcrafted in the USA, inspired by the beauty of nature and made with love xo Shop with confidence from a company that has been shipping worldwide for 10 years.