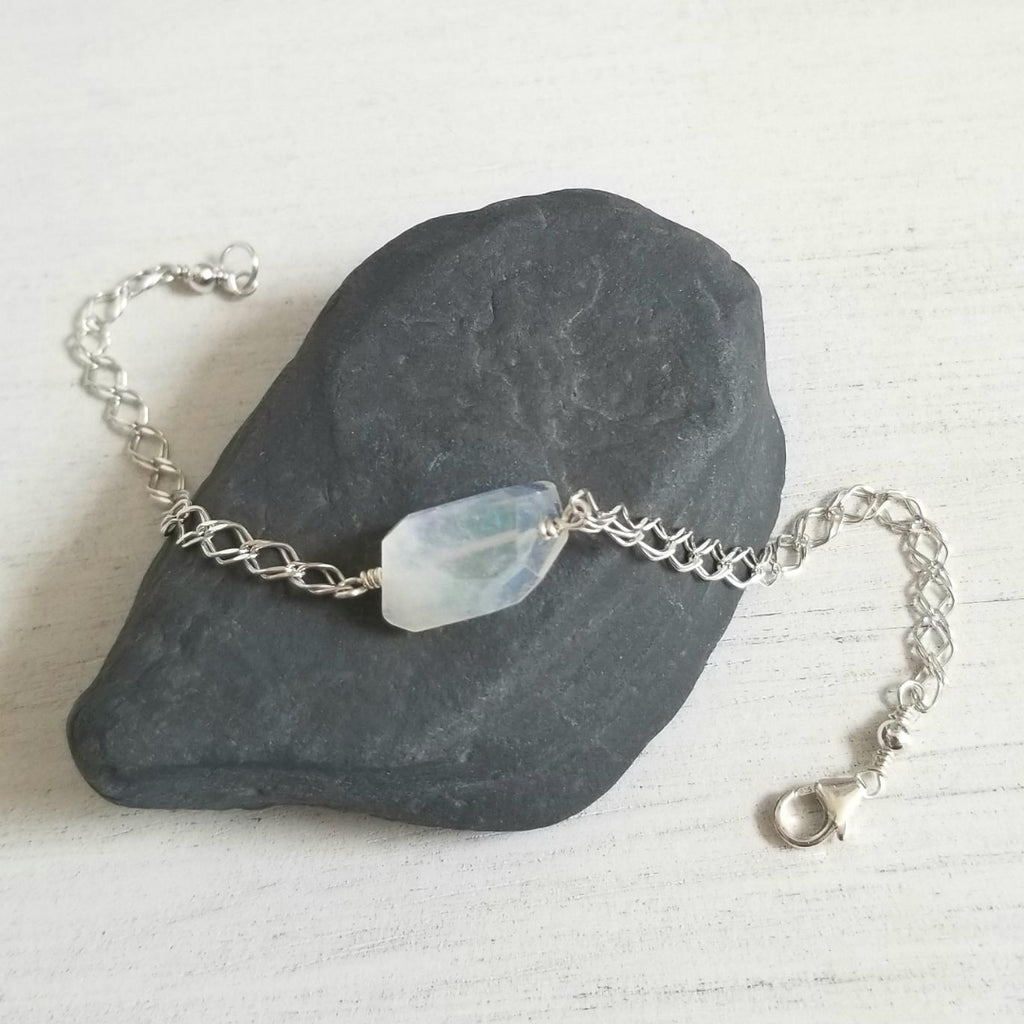 Sterling Silver Raw Moonstone Bracelet
Brand New Design! One of a Kind Gemstone Bracelet!
A gorgeous Rombo style chain is joined to a chunk of natural raw Rainbow Moonstone. Rombo chain is a fancy chain consisting of diamond shaped links. Interlaced delicate links make this chain look like tatted lace.
Details:
* Solid Sterling Silver Rombo Chain
* Raw Rainbow Moonstone-Each piece is one of a kind. Sizes varies between 10 mm and 14 mm
* Entire bracelet is crafted in 100% genuine Sterling Silver (not plated)
* Gorgeous modern style you'll never want to take off
All jewelry includes complimentary gift packaging.
At Fabulous Creations, all our jewelry is handcrafted in the USA, inspired by the beauty of nature and made with love xo Shop with confidence from a company that has been shipping worldwide for 10 years.